Fabric Light Box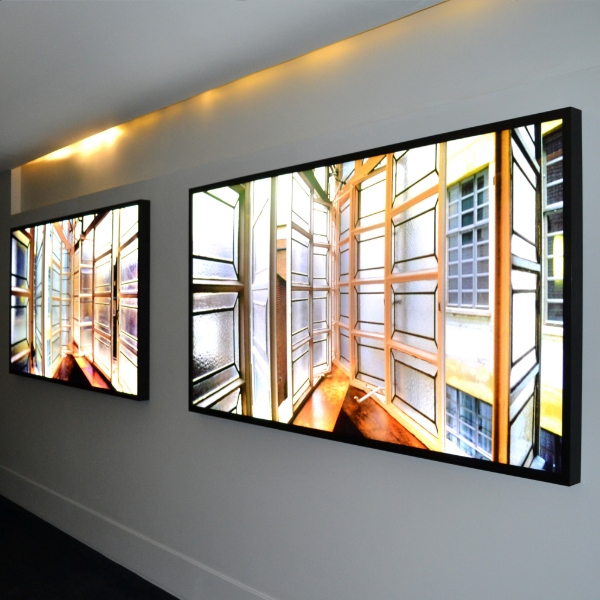 Brief:
Size: OEM
Power Consumption: 70-80W per square meter
LED: World top class 5630 TV backlit LED
LUX: 4000LUX at best time
Open Method: with rubber, easy change the poster
Power Supply: AC100-240V
OEM Order Welcome
Tags:
Next:
Magnetic Light Box Inches
Previous:
Poster Menu Stand Inches
1. No size limits about this type. Customized size.
2. It just consume 70-80W per square meter about this type, more energy-saving.
3. Use world top class 5630 TV backlit LED which life span can be above 100000 hours.
4. Every light can be above 50LUX, the fabric light box can be above 4000LUX at the best time.
5. The CRI of the LED light above 80, and double-side painting, produces vivid picture color.
6. World patent equal optic refraction technology, uniformity can be above 92%, so it solves light box ribs and invisible area.
7. World patent close range lighting system, aluminum cooling system, reduce quantity of led lights and temperature of light box, make a long life span for light box.
8. Application: interior decoration, chain operation store, commercial center, supermarket, airport, subway, bank, bus station, large exhibition project.