Snap Picture Frame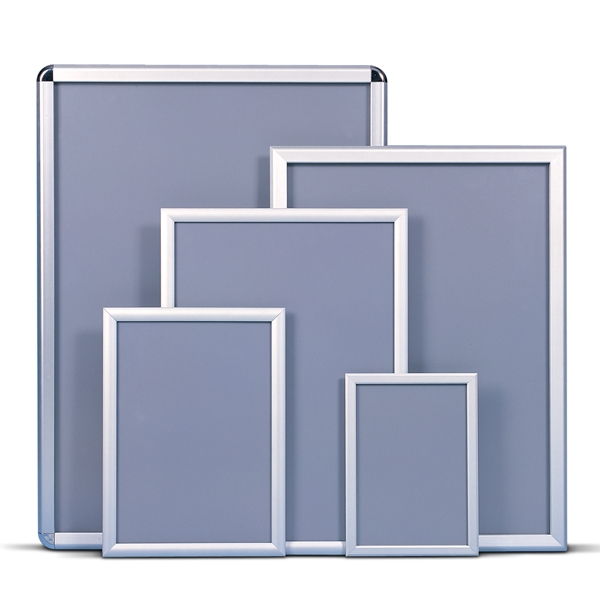 Brief:
Type: 25mm
Frame Color: Silver, black option; customized color accept
Front Panel: PVC, thickness 0.48mm
Back Panel: PS sheet, thickness 1.4mm
Logo: Customized logo accept, print on frame
Available Size: A0, A1, A2, A3, A4
Customized size accept
Tags:
Next:
Silver Aluminium LED Light Box Inches
Previous:
LED Desktop Display Inches
Aluminum Snap Poster Frame
1. Border Width: 25mm
2. Item Overall thickness: 12mm
3. Front panel: transparent or matte PVC with double film 0.48mm
4. UV Back panel: PS backplane thickness of 1.4mm, waterproof, elastic
OEM: Color and size can be customized.
Logo: print client logo on frame.