Crystal LED Light Box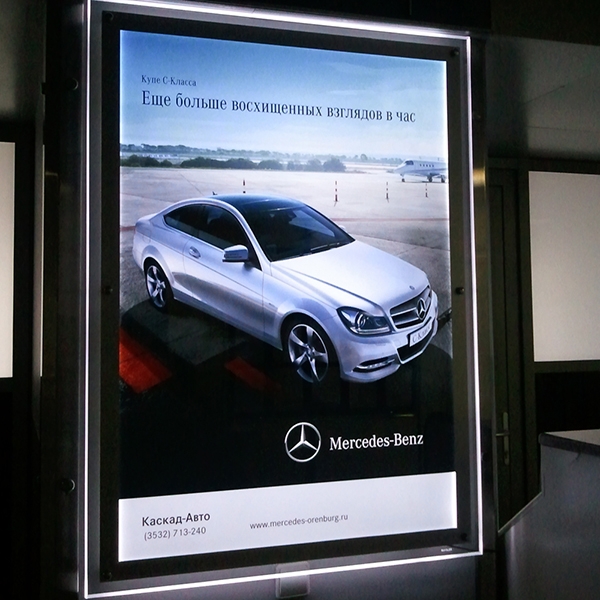 Advantages:
1. Crystal type, easy to change poster
2. Using AAA grade imported acrylic, with 3D laser engraved technology. ensure the LGP more uniformity and brightness.
3. Using world top TV edgelit LED, brightness more than traditional.
4. Global original aluminum plate heat dissipation system, Low light failure,Long life
5. With UV printing posters, ensure real color.
6. CRI(color rendering index)>80, to achieve liquid crystal color effect.
7. Mercury free, Green.